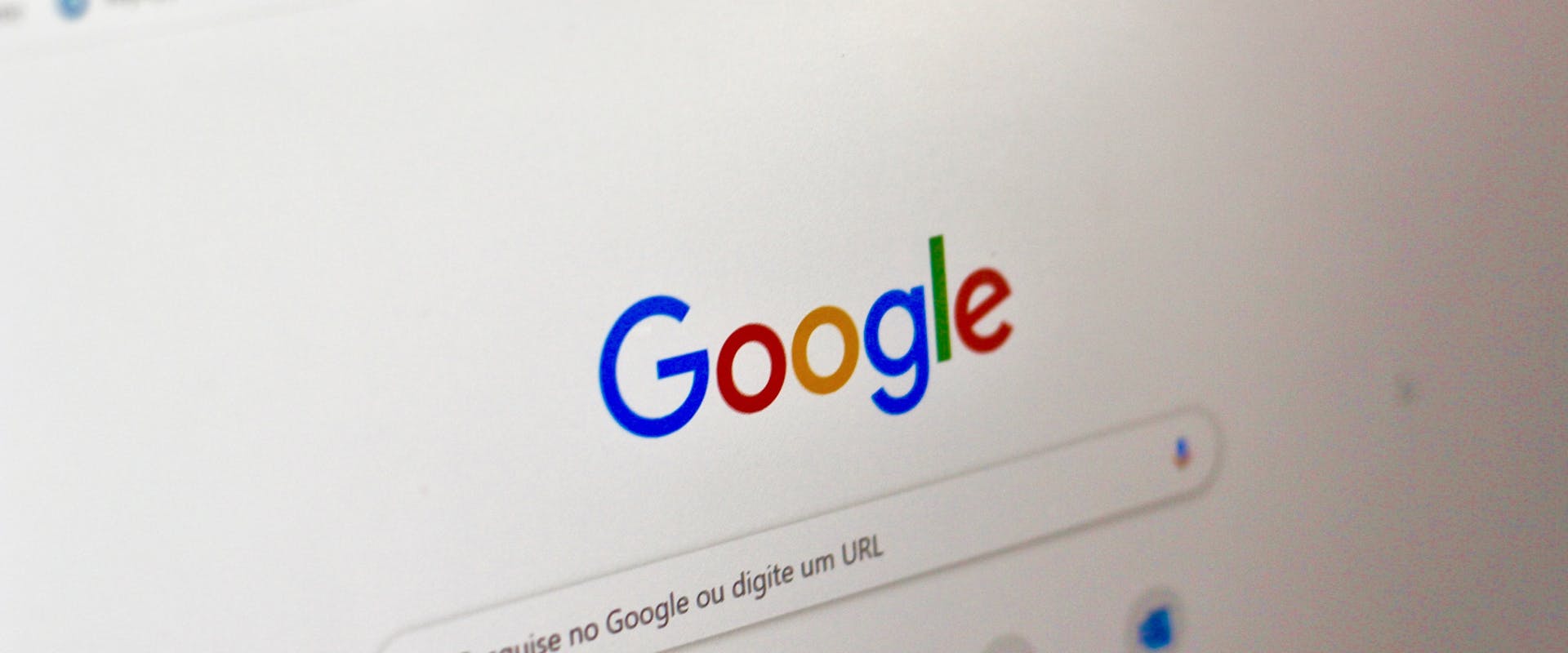 Digital Privacy
June 3, 2020
Privacy is an important thing to worry about when it comes to surfing the internet. A lot of websites record your movements when you visit them. So, do not be surprised when you get recommendations via advertisements for those shoes you just bought online an hour ago. However, if this is a concern for you, having websites record your every movement, then following this guide will let you adjust your privacy settings. This guide works for when you use the following websites: Google and its partner YouTube. 
Controlling Your Info
Google
Google stores your activity on its websites and apps, including your location. This helps them better tailor your searches to your location. If you would like to turn off this tracking setting, go to your google account->data and personalization->activity controls->web and app activity. Then click the toggle button off next to web and app activity (right now it is toggled on). Make sure the boxes are unticked as well.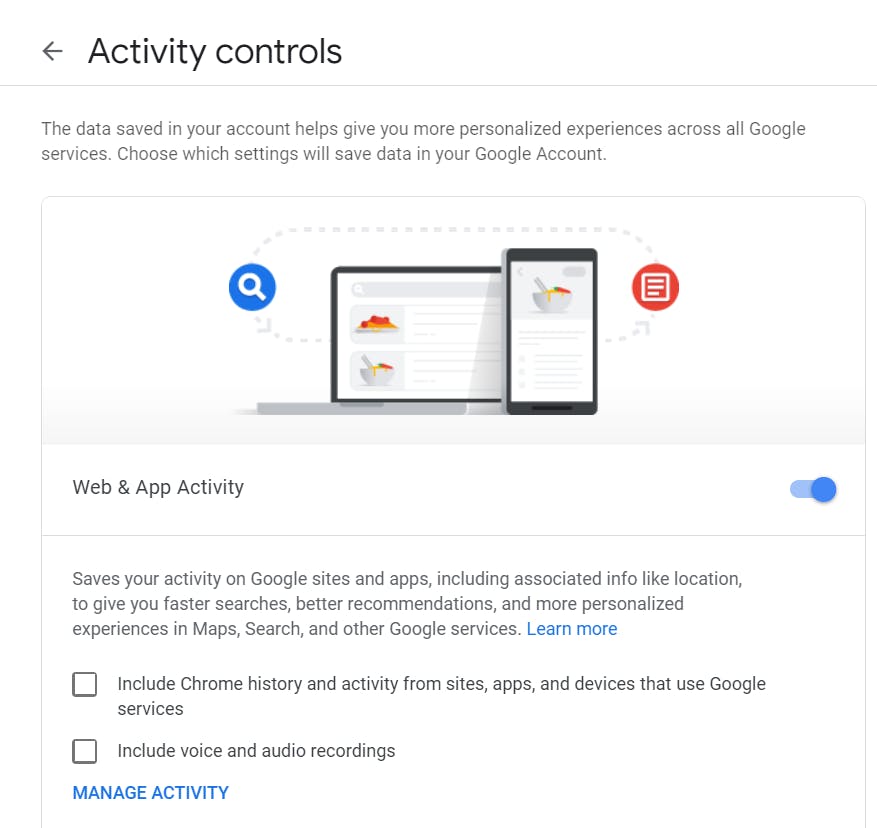 Now you can also turn off your device's location tracking that google does by going to the same activity controls and clicking on location history underneath web and app activity. Here you can see it is toggled off and says it is currently paused.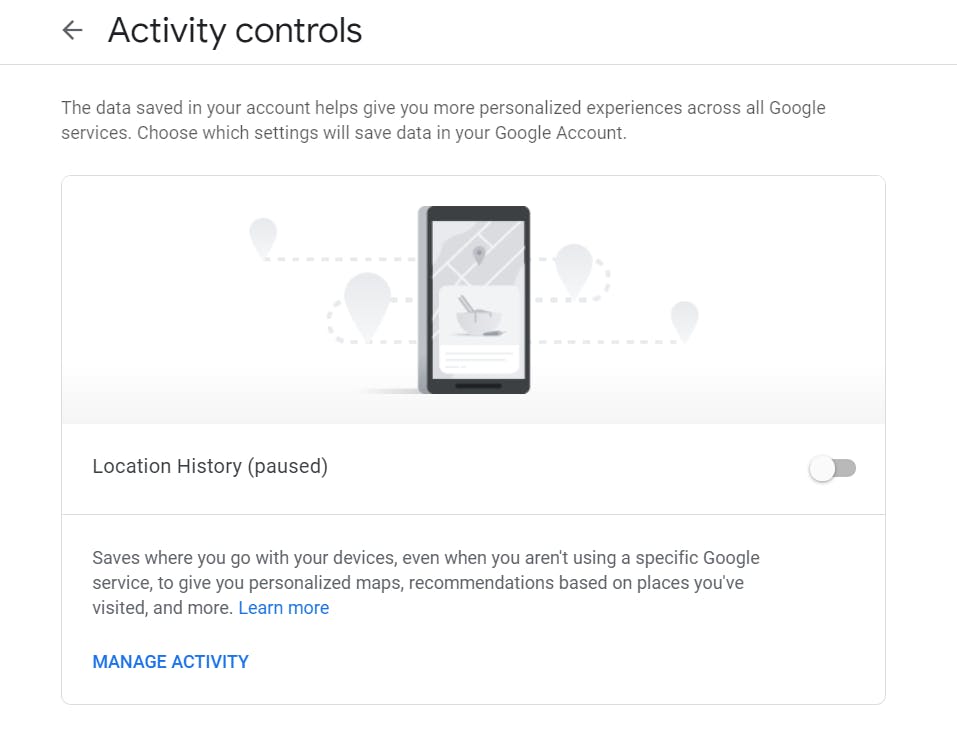 To turn off personalized ads, you can go to https://adssettings.google.com/ and toggle off the ad personalization button. Here it is turned off. This allows you to browse without google showing you ads that you may be interested it, thus saving you more money, since you will be less likely to click on those ads and want to buy things.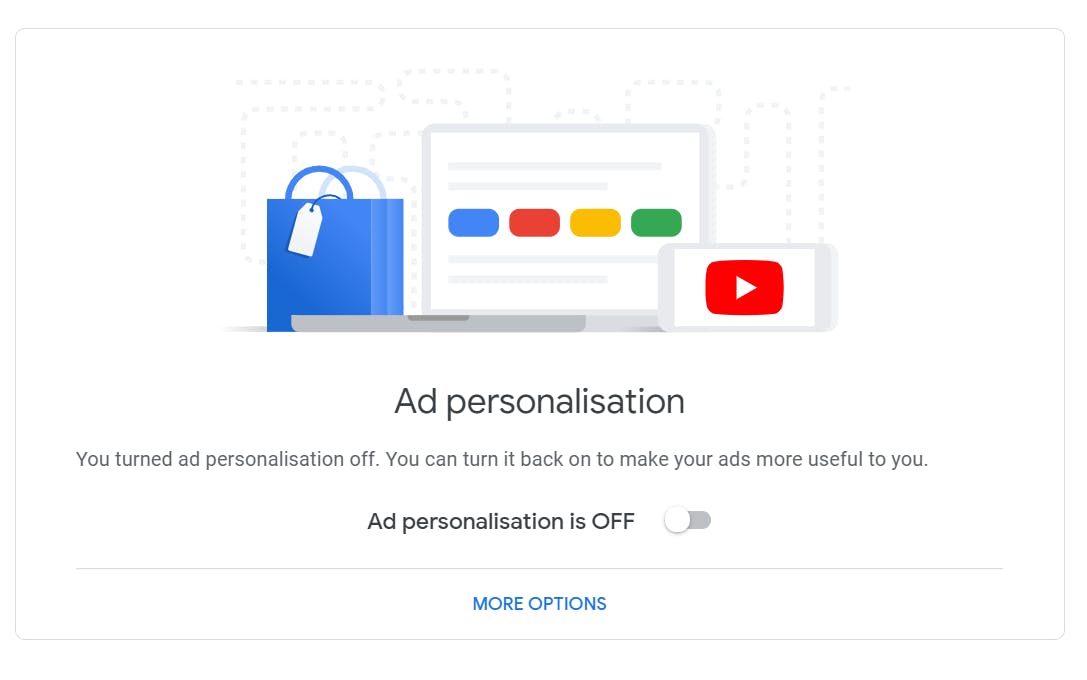 Under your google account->people & sharing->contact info saved from interaction, toggle the button next to "Save contact info when you interact with people off." This will prevent Google from collecting names and emails from those you interact with on their websites.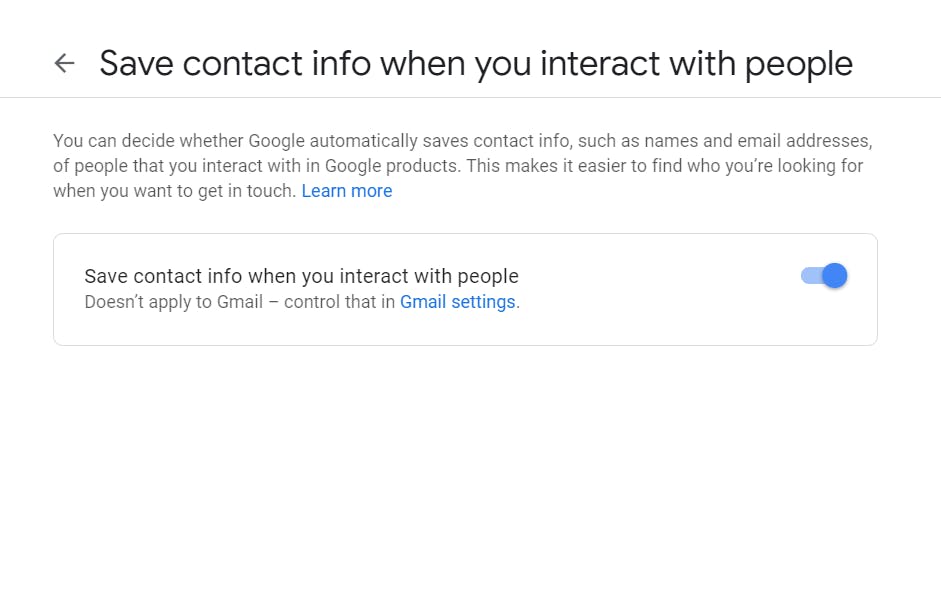 Under people and sharing, go to contact info from your devices and toggle off the button next to "Save contacts from your signed-in devices." This prevents Google from linking your contacts across your Google devices.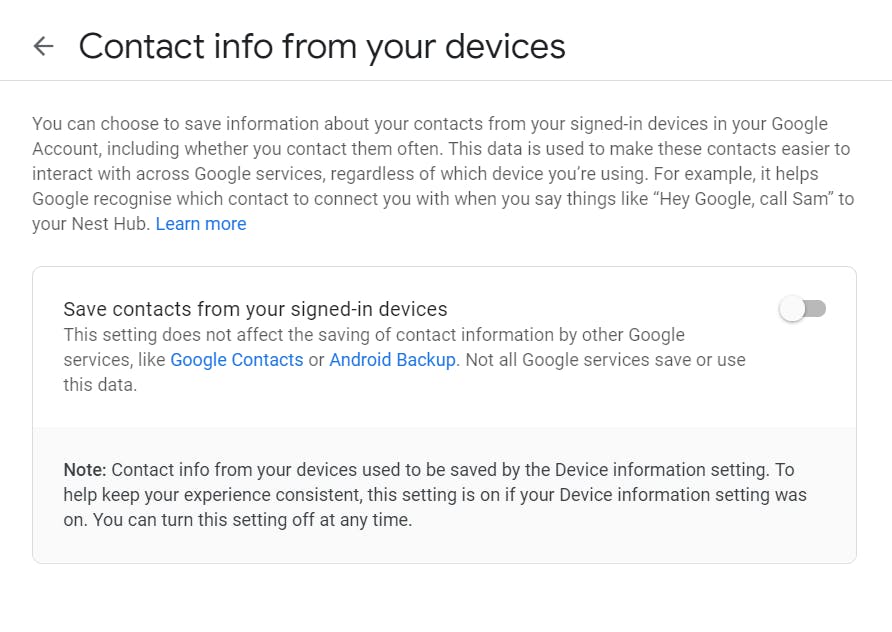 Also, under people and devices, scroll down to "Share recommendations in ads" and select manage. Scroll to the bottom of the page and untick the box that says, "Based upon my activity, Google may show my profile name, profile photo and activity in shared endorsements that appear in ads." This prevents Google from letting your contacts see when you have rated a product or service.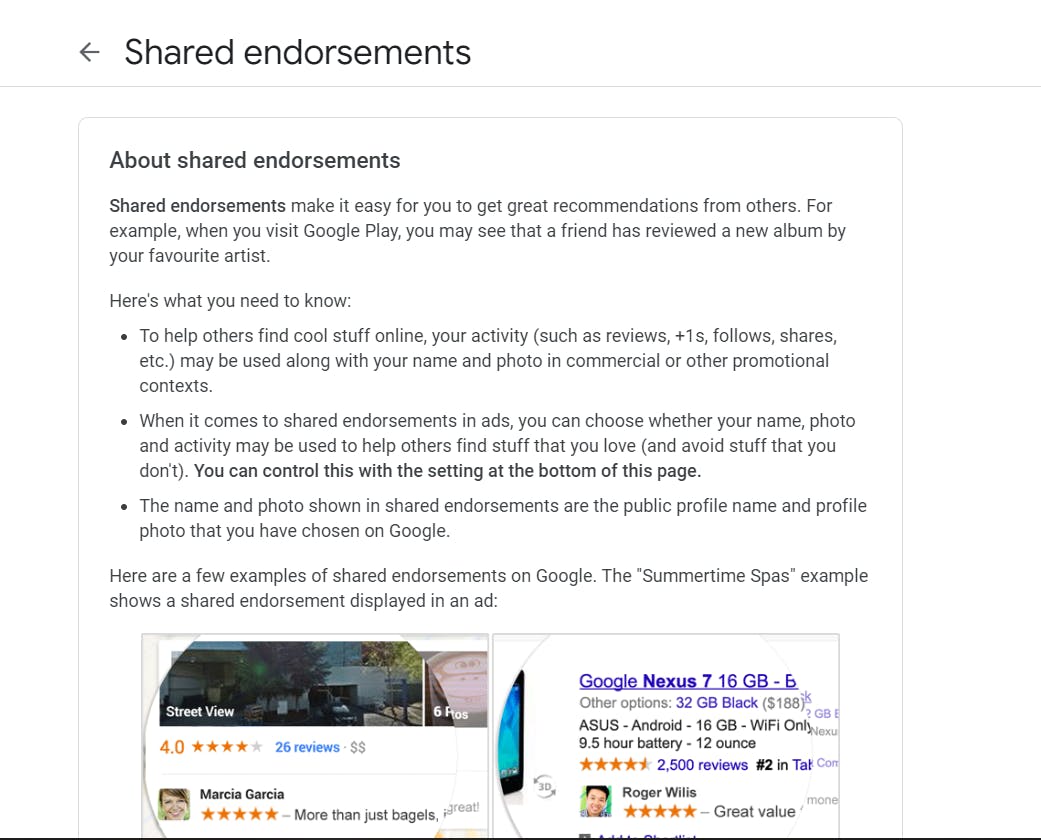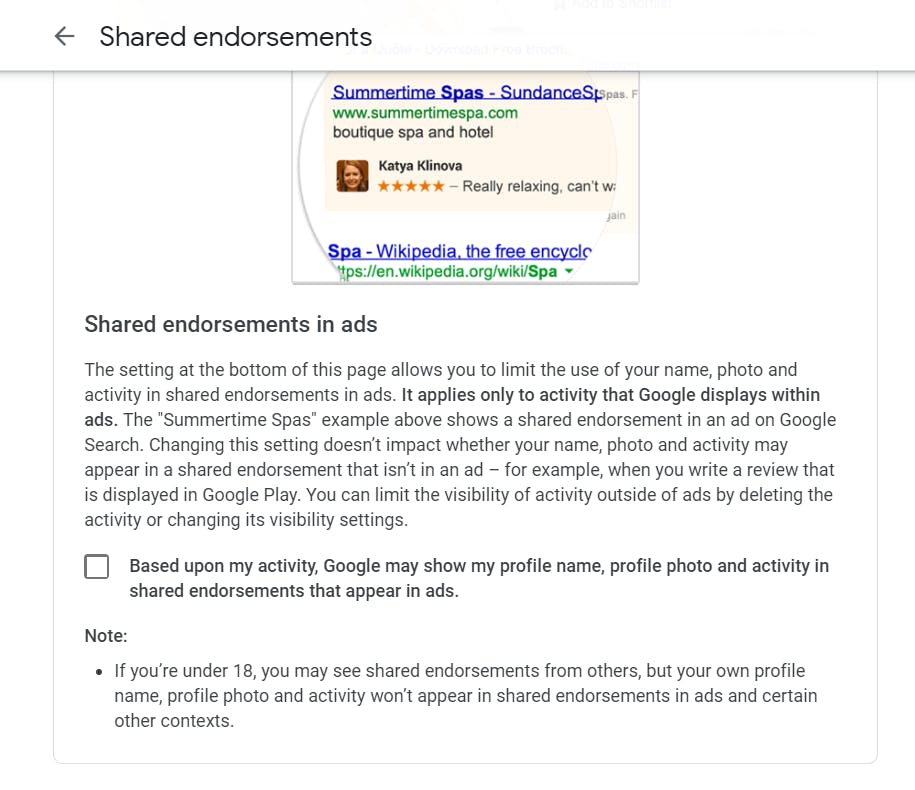 You can remove your saved contacts by going to https://contacts.google.com/u/3/frequent and selecting each contact and deleting them. These are those contacts that are frequently contacted through your devices.
Under Google Account->Data & personalization->Activity and timeline click on My Activity. Here you can delete all the search and other google related activities you have done. Either do a search for specific activity and delete it as seen below: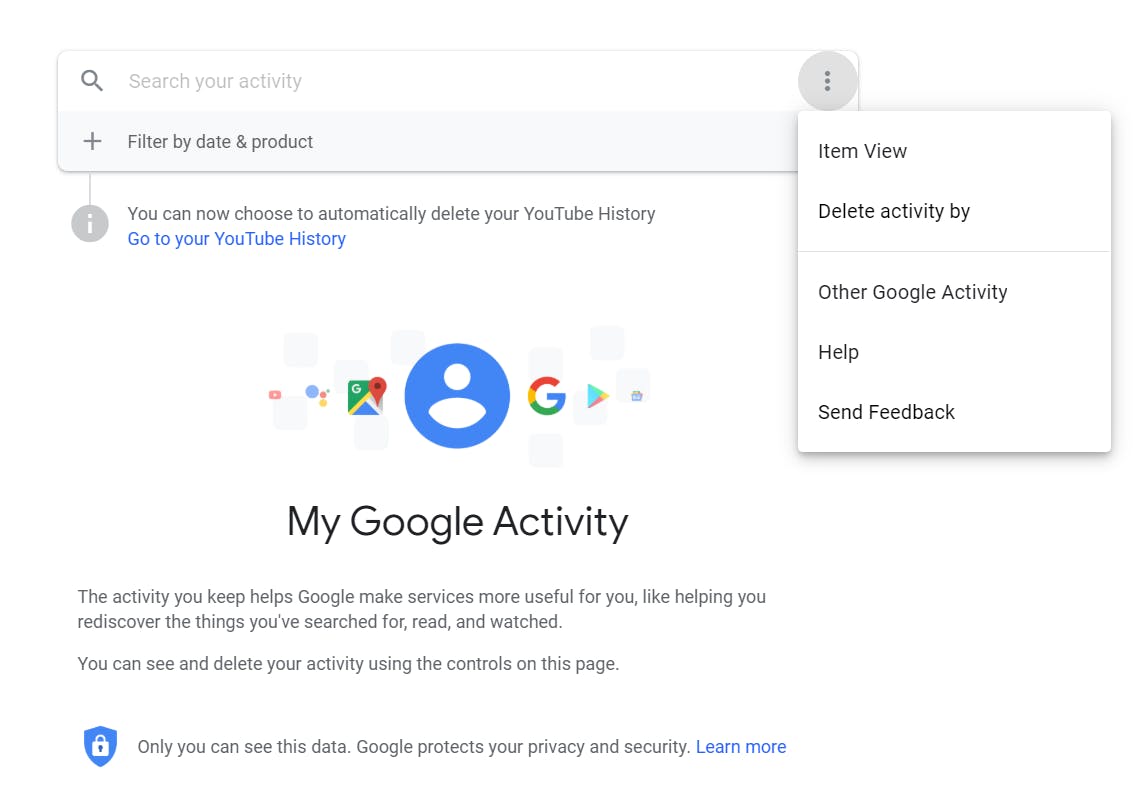 Or you can delete them by time, such as any activity done today, as seen below: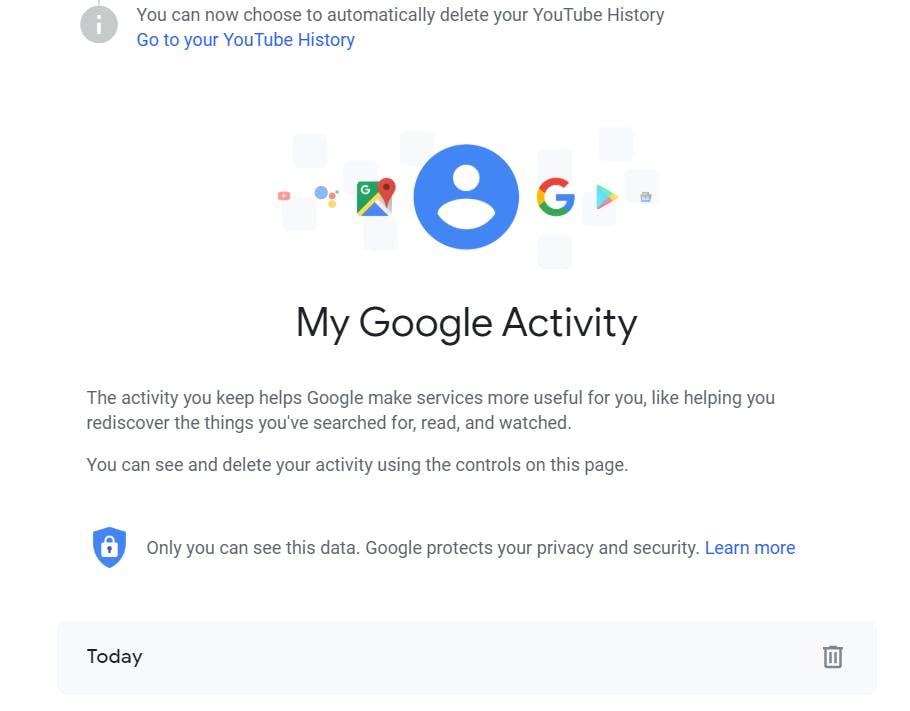 You may also want to delete your data or account from google completely, which can be done by going to Google Account->Data & personalization->Download, delete, or make a plan for your data and selecting delete a service or your account to delete your account or google services.

Deleting Activity
YouTube
YouTube is Google's partner site that has a lot of videos on it. And if you are signed in, you can favorite and set up notifications when new videos pop up that you may like. Even signed out it records your search history, so it is important to clear this out. If you are signed in, you can even set it to not save the history.
First, go to https://www.youtube.com/feed/history and select Manage All Activity as seen below.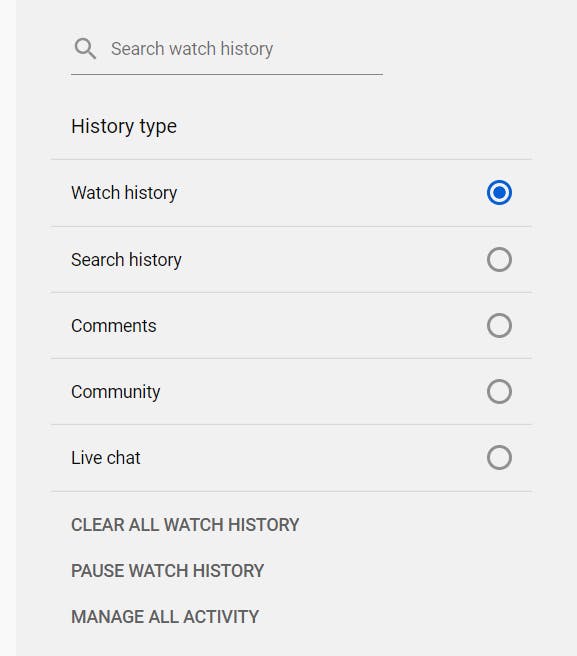 Next, you can either filter your searches and delete specific activities or turn off the option altogether. Where it says "YouTube History is on" click on change setting.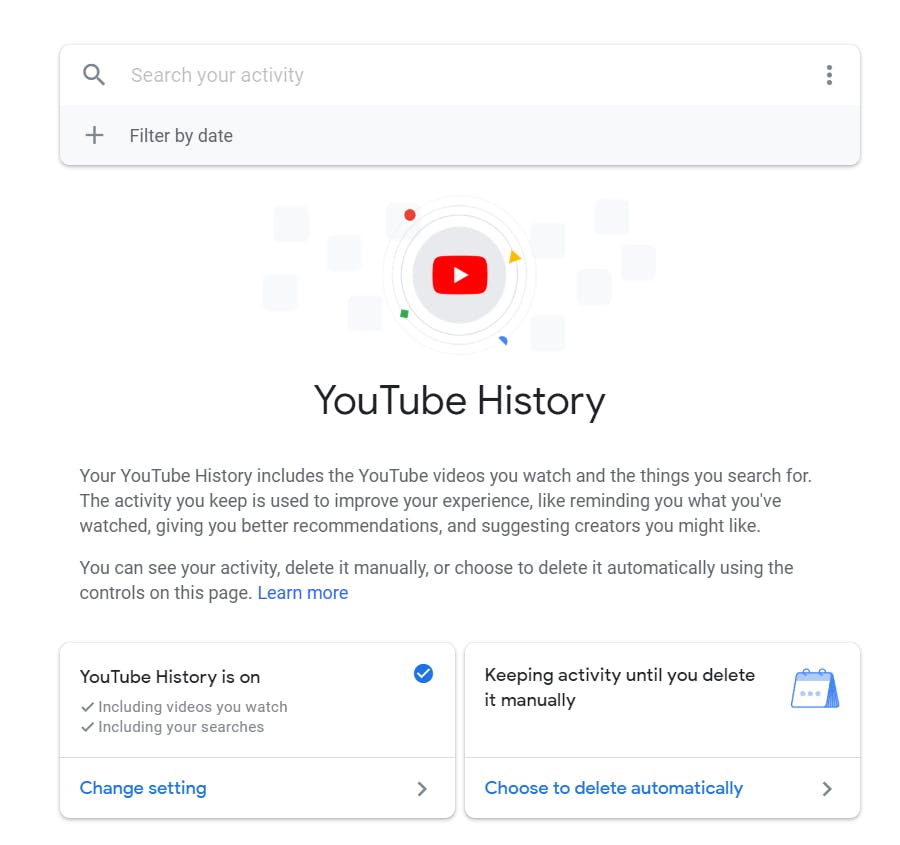 It will then take you here: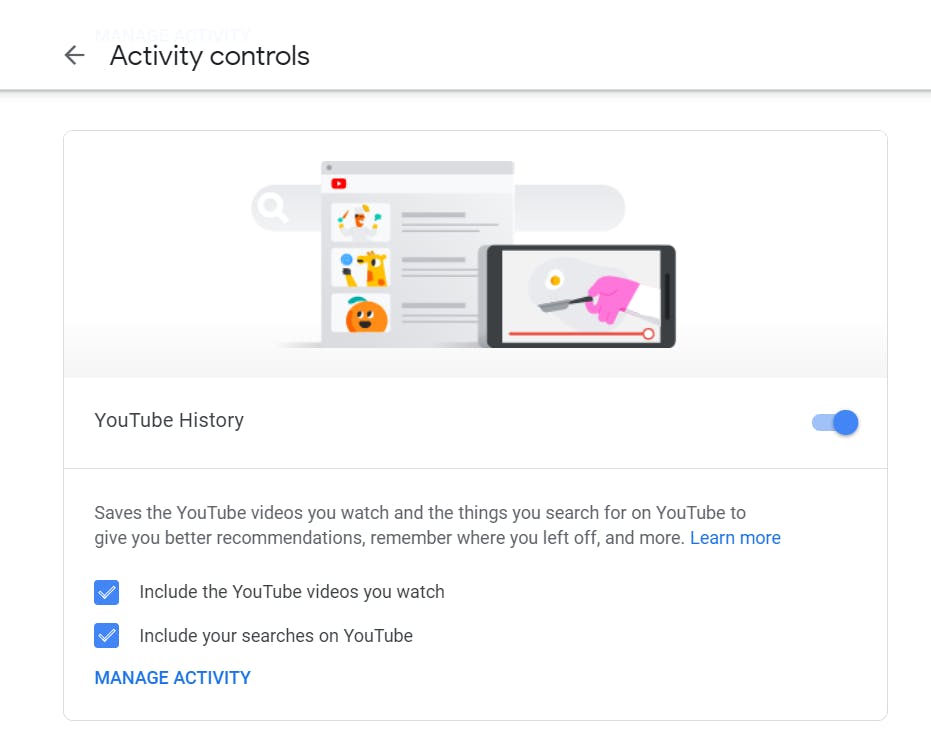 And all you need to do now is untick the two boxes or just turn it all the way off by toggling the button next to YouTube History off. You can also manually delete certain days you have used YouTube by scrolling down under YouTube History and clicking the trash can.

You can also delete the history all at once by clicking on Delete Activity By as seen below and select All Time.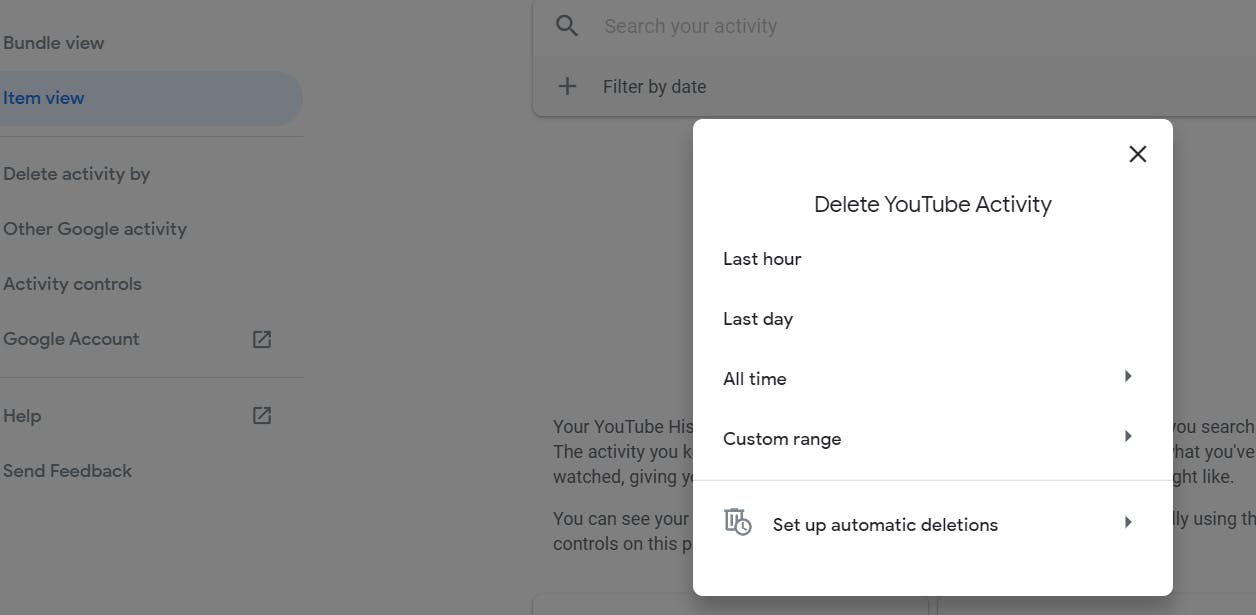 Managing your YouTube history this way allows you to delete what you do not want on there and keep whatever you want saved. You can also set it up to automatically delete every so often by clicking on "Set up automatic deletions" as seen above.
Privacy is an important thing when it comes to the internet and these are just a few of the steps you can take to protect yourself when using Google and YouTube. Regularly deleting what you watch or choosing to not have things saved can help you protect your privacy while surfing the web.